USWDS Color Token Template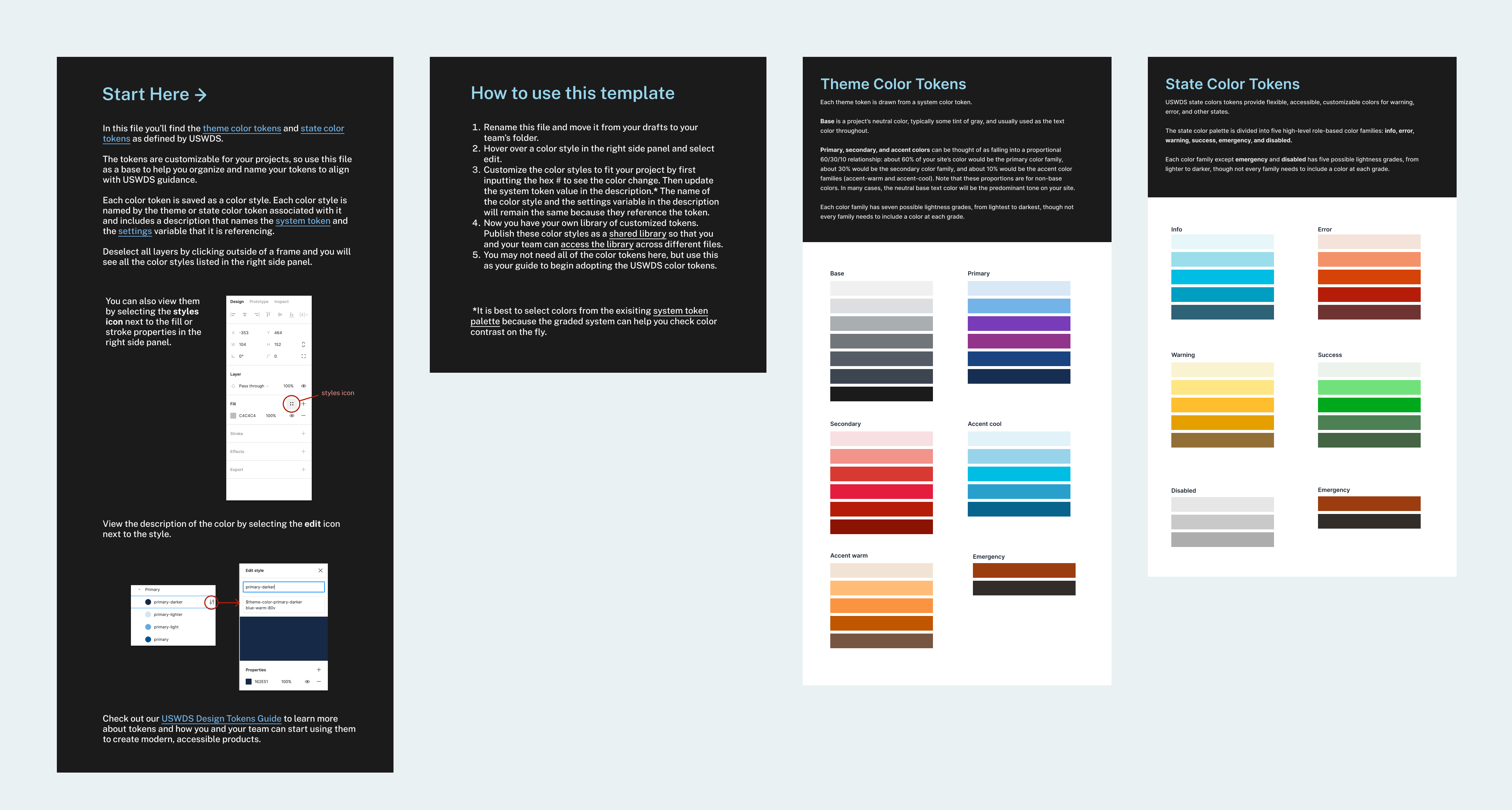 This template can be used as a starting point for adopting the use of color tokens in your design systems in Figma.
In this file you'll find the theme color tokens and state color tokens as defined by USWDS.
The tokens are customizable for your projects, so use this file as a base to help you organize and name your tokens to align with USWDS guidance.
Each color token is saved as a color style.
Each color style is named by the theme or state color token associated with it and includes a description that names the system token and the settings variable that it is referencing.
Duplicate and rename this file to start using the template for your projects.